So, I've been reading blogs... like ALL weekend long. Because rather than TRAINING, I've been resting, and getting healthy. Not that I'm upset about it or anything, Grr.
Here's a team photo from last year. Unfortunately, the winds were too strong that they had to cancel the swim. Without a proper warmup (swim), and some bike fit issues I locked up my hip on the bike and did not complete the bike/run duathlon.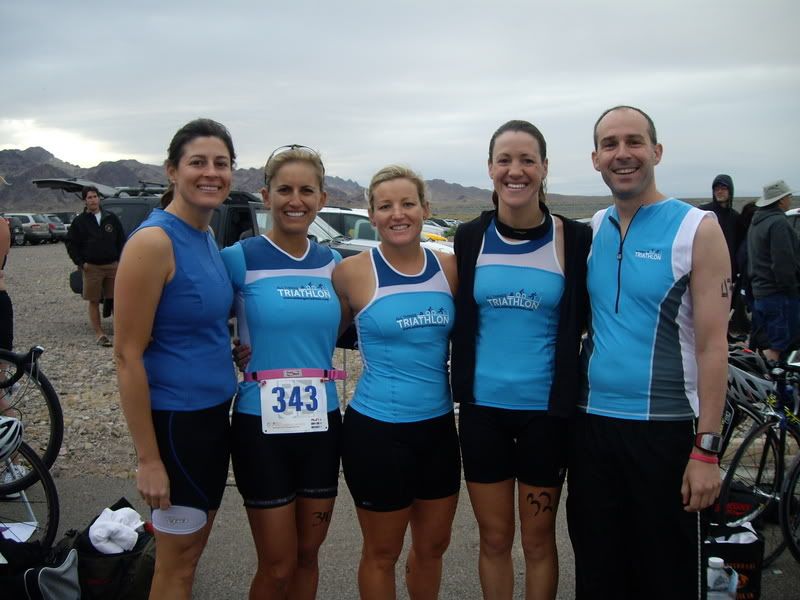 We also did the race in 06. It was fantastic. There is something to be said for returning back to a race 3 years in a row. It's tough. It's beautiful. The wind sucks. The water is cold. But it is challenging as heck. Why do we keep coming back?
It's a small race and it is fantastically well run. It's driving distance (although terribly boring) from PHX. It's a GREAT warmup for CDA.
Hope to see and meet some of you there!